Adopt A School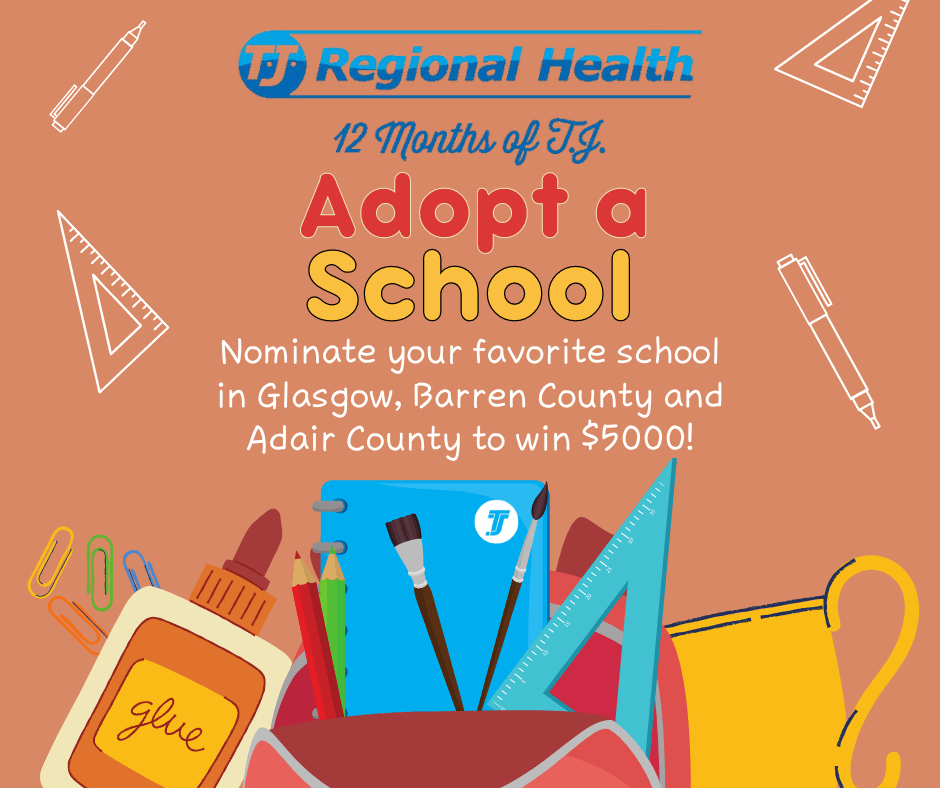 Over the past two years, the support for our organization from the communities we serve has been nothing short of amazing. While we are always very involved in the communities we serve, we decided to find ways to go above and beyond in giving back to those who have supported T.J. Regional Health. Every month in 2022, we are doing a little extra to support local families, charities, partner organizations, students, schools, healthcare workers and more.
In August, T.J. Regional Health will gift one school in each of the following school districts $5,000 to support educational efforts of the school. The school districts include Barren County, Glasgow Independent, and Adair County.
Nominations are due by August 5, 2022.
Winners will be announced by August 11, 2022.