Feed your brain
Here's food for thought: Science suggests that eating well may play a role in helping keep your brain sharp as you age. Aim for a healthy diet with plenty of nutrients—and consider including these four foods.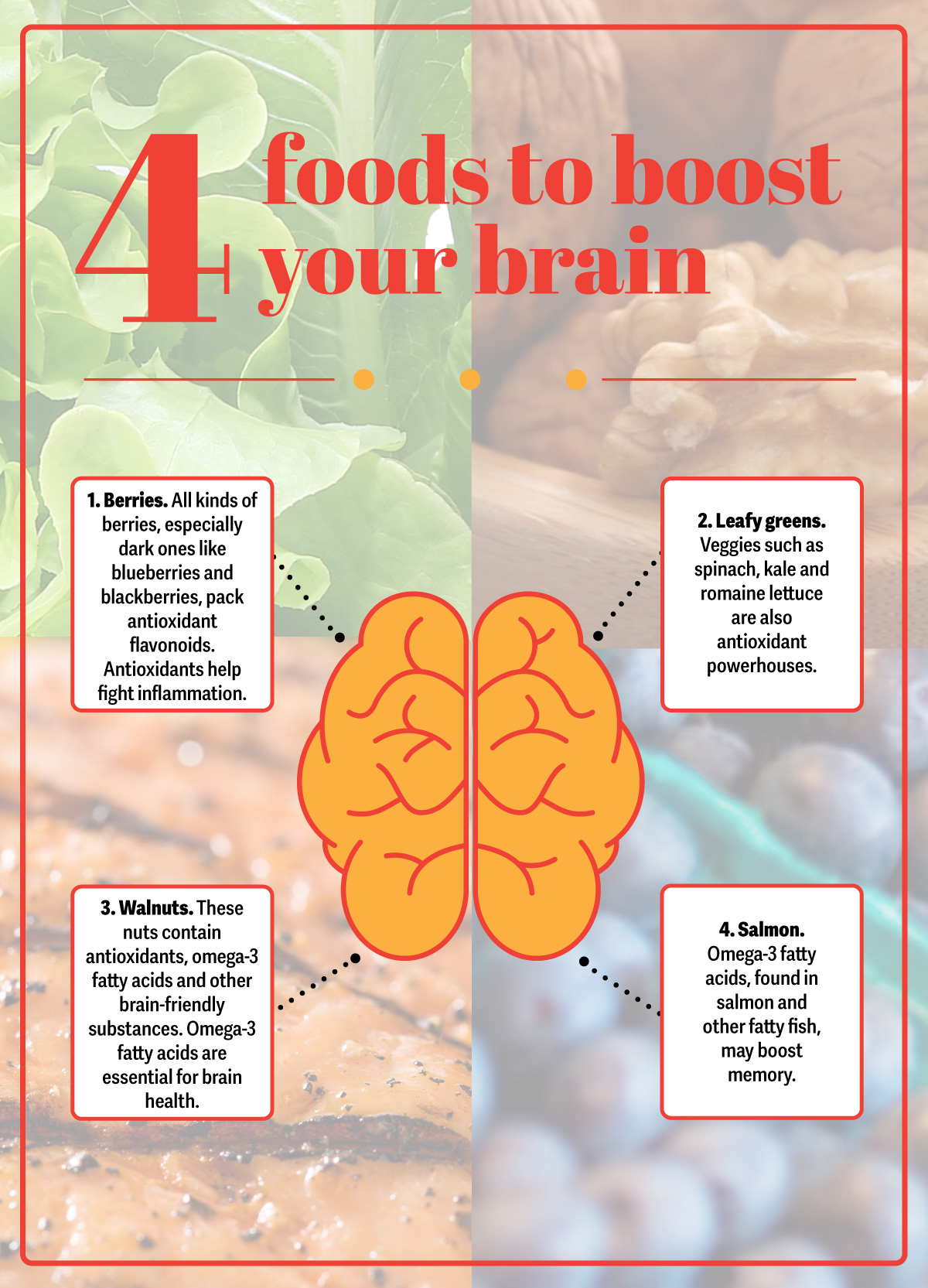 4 foods to boost your brain
1. Berries. All kinds of berries, especially dark ones like blueberries and blackberries, pack antioxidant flavonoids. Antioxidants help fight inflammation.
2. Leafy greens. Veggies such as spinach, kale and romaine lettuce are also antioxidant powerhouses.
3. Salmon. Omega-3 fatty acids, found in salmon and other fatty fish, may boost memory.
4. Walnuts. These nuts contain antioxidants, omega-3 fatty acids and other brain-friendly substances. Omega-3 fatty acids are essential for brain health.
Ask your doctor for help to find the right diet for you, or check out our Nutrition health topic center to learn more about healthy eating.
Reviewed 11/23/2022
Sources