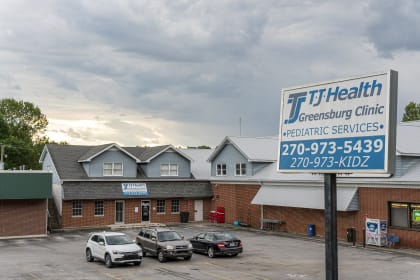 T.J. Health Greensburg Clinic
Hours:
Monday, Wednesday and Friday, 8 a.m. to 4:30 p.m.
Services:
Pediatric Behavioral Health, Pediatrics
Quality care for children
Nurse Practitioner Alisha Risen, offers primary pediatric care for children from birth through adolescence. Whether your child is sick, needs shots, wellness care or just a check-up, Alisha Risen will provide comprehensive care for your loved ones at a location convenient for you. Alisha also has office hours in Columbia for patients who live in the Columbia area. We offer services for children 6 months and older.
Pediatric mental health services
Alisha has earned the national certification of Pediatric Primary Care Mental Health Specialists. Alisha's certification allows her to focus on behavioral and mental health in children and adolescents. If your child is suffering from ADHD, anxiety, depression or other related mental health issues schedule an appointment with Alisha Risen at T.J. Health Greensburg or T.J. Health Columbia.
Appointments are recommended however walk-ins are accepted based on availability.