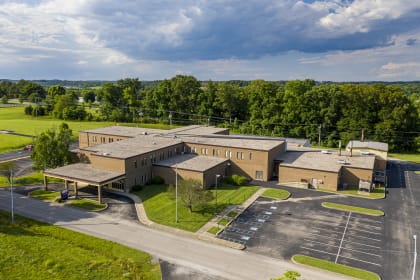 Services:
Emergency Department, Inpatient Care, IV Therapy, Laboratory, Radiology, Rehabilitation services, Swing Bed Program
T.J. Health Columbia offers an array of medical services to the people of Adair and surrounding counties. You will find healthcare being delivered in a convenient location near you. T.J. Health Columbia has clinics in Columbia, Edmonton, Greensburg and Russell Springs. Visit us today for a better tomorrow.
T.J. Health Columbia hospital offers 24/7 Emergency Care, Rehabilitation Services, Laboratory Services, Pulmonology, Cardiology, Primary Care, Pediatric Care, OB/GYN, Sleep Medicine, MRI and Inpatient Care. You can reach us by calling 270.384.4753.